Messianic Viewpoint
with Jacques Isaac Gabizon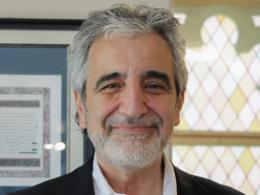 The Sermon on the Mount, Part 1 & 2
Thursday, April 9, 2020
The Words of the Sermon on the Mount are the direct words of the Messiah to us. They are powerful Words that call us to think deep and to act, Words that call us to pause and meditate. And they are so powerful because they are not just words; behind each one, we see Lord living them. He not only spoke them, He emulated them, He incarnated them.  Welcome to Messianic Viewpoint with Jacques Isaac Gabizon and this 2 day series on The Sermon on the Mount. Be blessed as you listen in and shalom.
Recent Broadcasts
Featured Offer from Messianic Viewpoint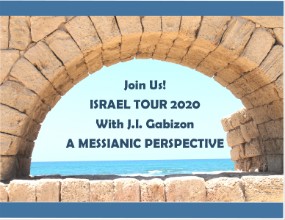 Join Us! ISRAEL TOUR 2020
Join us on this life-changing journey to Israel! We are blessed and excited for this upcoming trip to Israel. This will be a 16-day tour, leaving May 3rd to May 18th, 2020. The itinerary will be full with a particular emphasis on the historical, geographical and biblical sites in the Land. Click the banner to learn more!