Messianic Viewpoint
with Jacques Isaac Gabizon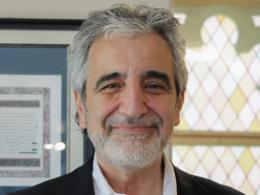 The Tabernacle, Part 5 & 6
Monday, April 6, 2020
What is in the book of Exodus, that the Holy Spirit would refer to it some 120 times in the Old Testament alone? Exodus marks an important point concerning Israel's history, as we see her birth as a nation. The history of Israel is the history of man's failures and God continuous attempts to bring them back to Him. God does this because He will not change His mind concerning His unconditional covenants. The extent of His love is shown through His patience and kindness in the face of a rebellious world. Welcome to Messinic Viewpoint and this 3 day series on the Tabernacle of God according to the blueprint of the Book of Exodus. Be blessed as you listen and shalom.
Recent Broadcasts
Featured Offer from Messianic Viewpoint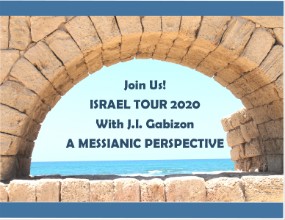 Join Us! ISRAEL TOUR 2020
Join us on this life-changing journey to Israel! We are blessed and excited for this upcoming trip to Israel. This will be a 16-day tour, leaving May 3rd to May 18th, 2020. The itinerary will be full with a particular emphasis on the historical, geographical and biblical sites in the Land. Click the banner to learn more!