Bible Answers Live
with Doug Batchelor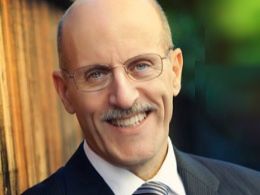 He Is Faithful
Sunday, September 20, 2020
The covenant the Lord made with His people through Abraham still exists today.  We wonder if the nation of Israel making current headlines is prophetic, let us also recognize God's constant and faithful protection over His nation throughout history.  He has Always preserved His children, and even in our personal lives we see the same.  He will deliver us.  Bless us by joining us for this installment of Bible Answers Live !  You'll learn more of God's covenant, of God's chastisement and of God's one, true church.
Recent Broadcasts
Featured Offer from Bible Answers Live
Amazing Health Facts! Magazine
This attractive, affordable, full-color magazine presents eight powerful biblical health lessons in a direct and captivating way — including the benefits of a good diet, exercise, rest and the Sabbath, sunlight, water, and more. All these principles are backed by modern research, and each lesson is packed with colorful, intriguing trivia and body- and spirit-transforming truth!