Bible Answers Live
with Doug Batchelor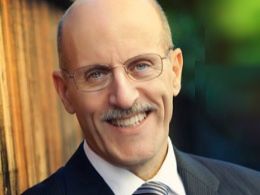 More to Be Desired
Sunday, June 28, 2020
We tire of the banality, of the insufficiency, of the mediocrity, of the falsity.  We long for just that something more : peace and real joy and love and security.  How do we find it ?  Where do we find it ? Come and study along with us as we open God's Word to delve into the source of true happiness and peace.  If you've lost your first love, if you're confused about prophecy, if you wonder about the origin of different races, tune into the installment of Bible Answers Live and learn with us about these topics and more.
Recent Broadcasts
Featured Offer from Bible Answers Live
Amazing Health Facts! Magazine
This attractive, affordable, full-color magazine presents eight powerful biblical health lessons in a direct and captivating way — including the benefits of a good diet, exercise, rest and the Sabbath, sunlight, water, and more. All these principles are backed by modern research, and each lesson is packed with colorful, intriguing trivia and body- and spirit-transforming truth!