Bible Answers Live
with Doug Batchelor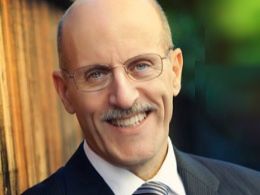 No Distance, No Space
Sunday, January 10, 2021
"The separation is wide and fearful, but Christ has made provision again to connect us with Himself.  When this intimacy of connection and communion is formed, His righteousness is imputed to us." (NL)  We have every reason to believe and nothing to fear.  In this time of new beginnings, and also of the unknown and the uncertain, rejoice as you imagine Jesus smile, rejoice as you learn of His sacrifice for you, rejoice as you recognize the intricacy and perfection of prophecy and the mercy of His condescension.  Rejoice that He longs for closeness with you, and surrender what distances you from Him so that He can cover you and shield you.  
Recent Broadcasts
Featured Offer from Bible Answers Live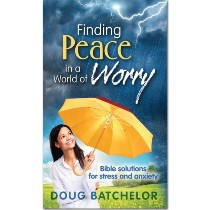 Finding Peace in a World of Worry
Pastor Doug Batchelor's winsome but practical new book is packed with useful solutions not only to liberate those drowning in stress, but also to prevent stress from building up in the first place. Best of all, these principles come directly from the Word of God!