Bible Answers Live
with Doug Batchelor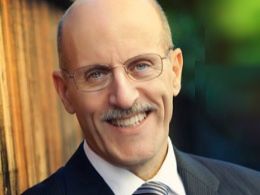 The Secret Place of Thunder
Sunday, May 17, 2020
Let us confidently approach God's throne of grace, let us go to Him while He yet may be found, while there yet may be no judgment, or condemnation or pressure. He will just be there, present to comfort quietly (James McDonald). Go to your secret place and converse one on one with your Father, and as you'll learn in this edition of Bible Answers Live, it may be that you pray all night or that you consecrate an hour, but go to Him and get to know Him for His unreserved, unending, unconditional love.  
Recent Broadcasts
Featured Offer from Bible Answers Live
Amazing Health Facts! Magazine
This attractive, affordable, full-color magazine presents eight powerful biblical health lessons in a direct and captivating way — including the benefits of a good diet, exercise, rest and the Sabbath, sunlight, water, and more. All these principles are backed by modern research, and each lesson is packed with colorful, intriguing trivia and body- and spirit-transforming truth!