Bible Answers Live
with Doug Batchelor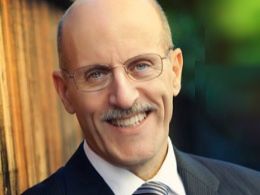 War, Death, Hell and the End of the World
Sunday, September 13, 2020
... and Hope.   Whether hope is your first option or whether hope is resignation, never let go of your Father's loving hand.  While we try to navigate through these dark and strange times, take hold of your Bible and find comfort in His Word with us.  Tune in to Bible Answers Live and you'll learn about the terrible war in Heaven, about the separation of the body and the spirit after death, about the existence of Hell and about Christ's second coming and the joyful Hope we all have IN HIM.  
Recent Broadcasts
Featured Offer from Bible Answers Live
Amazing Health Facts! Magazine
This attractive, affordable, full-color magazine presents eight powerful biblical health lessons in a direct and captivating way — including the benefits of a good diet, exercise, rest and the Sabbath, sunlight, water, and more. All these principles are backed by modern research, and each lesson is packed with colorful, intriguing trivia and body- and spirit-transforming truth!