The Boundless Show
with Lisa Anderson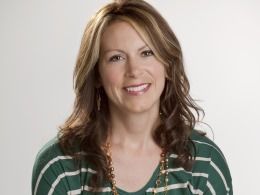 Healthy for the Holidays: Episode 668
Thursday, November 19, 2020
Staying fit and well during Thanksgiving and Christmas, plus the latest online dating tips (and traps), and is it OK to have a crush on a coworker?Featured musical artist: Nathan TaskerRoundtable: A Healthy Holiday SeasonMany struggle with gaining weight during the holidays. With so many sugary and fatty foods on the table, is it even possible to go through Thanksgiving and Christmas without putting on a few extra pounds? Plus, with COVID still looming and flu season sneaking in, focusing on our health is becoming more of a chore. Our guests discuss what motivates them to eat right, exercise, get enough sleep and generally take care of themselves during this hectic season. With a little bit of mindfulness and consistency, they assure us it's possible to get through the holidays healthy and fit.  Culture: A Better Way to Date OnlineOnline dating is a fun yet sometimes scary adventure. Putting yourself out there could lead to crazy dates — or finding the love of your life. Margot Starbuck is knee deep in online dating sites right now, and has lived to tell about it. She shares her best tips and tactics, but also cautions against the most common pitfalls of finding love online. Listen in for an immensely practical update on dating digitally in today's world. Inbox: Coworker CrushShe really likes her coworker, but doesn't know if he's a Christian. He's also a supervisor at the office, so is it inappropriate to crush on him and hope for something more? Lisa Anderson weighs in.
Recent Broadcasts
Featured Offer from The Boundless Show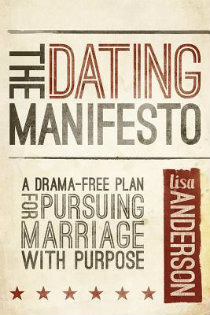 The Dating Manifesto
Finally, a no-holds-barred word on dating, preparing for marriage and maximizing singleness from someone who's actually living it. Your attitudes about marriage and the path to marriage are wrong. Some you've inherited, some you've simply bought hook, line, and sinker and some you've made up yourself. They have translated into bad action (or no action) in dating and relationships. But it's not too late; you can break the cycle of dating dysfunction and learn to honor marriage, marry well, and live intentionally while you wait. Lisa Anderson proves it's possible. "The Dating Manifesto" is neither a cheesy formula for finding a spouse nor a feel-good book about how the person for you is out there if you only believe. Instead, it's a challenge to wise up, own your junk, and chart a bold new course for your relationship future.