Bridging the Gap
with Lloyd Pulley
Just Be Real, Part 2
Friday, July 12, 2019
Today Lloyd will look at the so-called seven woes found in Matthew chapter twenty three. Do you know anyone who enjoys being told what to do? I sure don't, and really, none of us likes being subject to authority. But it's a good thing we have authorities in our lives, or else we'd have a big mess on our hands. Parameters in our lives can actually be a real blessing, and trying to ignore those parameters can cause a lot of woe, as we'll see today in our study.
Recent Broadcasts
Featured Offer from Bridging the Gap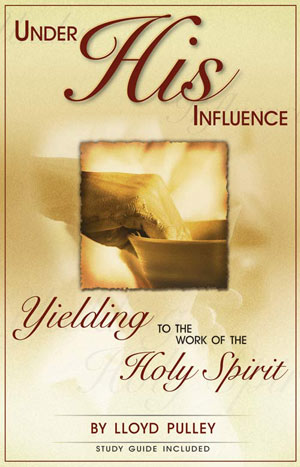 Under His Influence By Pastor Lloyd Pulley
FOR YOUR GIFT OF $20 OR MORE THROUGHOUT JULY YOU WILL RECEIVE A USB COPY OF THE NEWLY RELEASED AUDIOBOOK OF UNDER HIS INFLUENCE BY LLOYD PULLEY. Have you ever felt like being a follower of Jesus and living the Christian life is just too hard? In his book Under His Influence, Pastor Lloyd Pulley gives practical insight to the questions we all have regarding how we are to live as Christians. In the pages of this book we discover that the key to victorious Christian living is found not in our strength, determination, or willpower, but rather in our willingness to yield our lives completely to the influence of the Holy Spirit. A USB copy of Pastor Lloyd Pulley's newly released audiobook UNDER HIS INFLUENCE is your gift when you support the Bridging the Gap with Pastor Lloyd radio ministry with a gift of $20 or more throughout July 2019.