Bridging the Gap
with Lloyd Pulley
Learning to Live by Faith, Part 3
Wednesday, August 14, 2019
Today, we're going to explore in depth, one of the most important verses in the Bible - the just shall live by faith. This verse first appears in Habakkuk but then is quoted three times in the New Testament. The first appearance is in Paul's letter to the Romans. Pastor Lloyd will show  how the guilty sinner is declared righteous by a just God. It's by faith in Jesus and what He did on the cross on our behalf!
Recent Broadcasts
Featured Offer from Bridging the Gap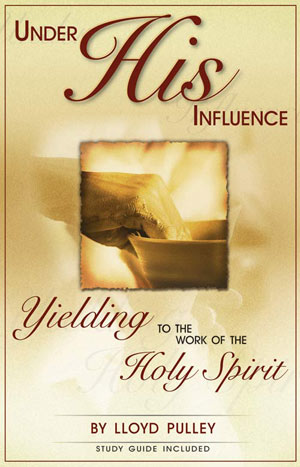 Under His Influence By Pastor Lloyd Pulley
FOR YOUR GIFT OF $15 OR MORE THROUGHOUT AUGUST YOU WILL RECEIVE A USB COPY OF THE NEWLY RELEASED AUDIOBOOK OF UNDER HIS INFLUENCE BY LLOYD PULLEY. Have you ever felt like being a follower of Jesus and living the Christian life is just too hard? In his book Under His Influence, Pastor Lloyd Pulley gives practical insight to the questions we all have regarding how we are to live as Christians. In the pages of this book we discover that the key to victorious Christian living is found not in our strength, determination, or willpower, but rather in our willingness to yield our lives completely to the influence of the Holy Spirit. A USB copy of Pastor Lloyd Pulley's newly released audiobook UNDER HIS INFLUENCE is your gift when you support the Bridging the Gap with Pastor Lloyd radio ministry with a gift of $15 or more throughout August 2019.