Changing Worldviews
with Sharon Hughes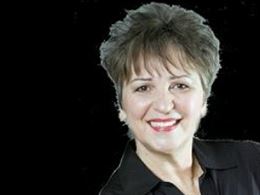 WORLDVIEW WARS #2 - Nationally
Wednesday, January 9, 2019
Guest: Michael Chapman, American Heritage Research - How is the American classroom being used to promote a global agenda, and what subject(s) of study are the ones most used to indoctrinate students? Uncover the worldviews behind the positions on issues and you'll discover the agenda.
Recent Broadcasts
Featured Offer from Changing Worldviews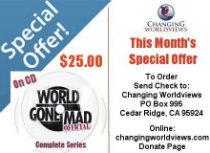 Monthly Special Offer
CD Complete Series- $25.00"World Gone Mad" What Has Happened to America? How does what is happening in our nation and world today point to the end of the age?