Christian Life Tools
with Jim Reed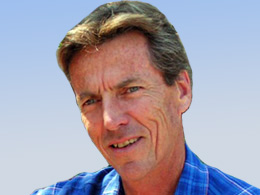 "A Demonstration of New Creation" John 1:40-42
Monday, April 5, 2021
God is in the name-changing business because he is in the business of changing lives. We can learn a lot about how God works in our lives by studying how Jesus worked with his disciples. One day, Andrew took his brother, Simon, to meet Jesus for the first time. The meeting was very short and to the point. Jesus took one look at Simon and said, "You are Simon son of John. You will be called Cephas" (which, when translated, is Peter). John 1:42 Jesus had plans for Peter. Peter had no idea what Jesus had planned for him. Jesus would take Peter deep into God's will and produce rock-like character and strength that would change the world. Jesus would do the same with all of us even today.
Recent Broadcasts
Featured Offer from Christian Life Tools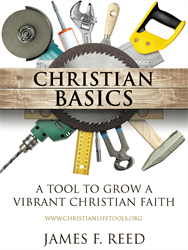 Christian Basics
Order the book Christian Basics: A Tool to Grow a Vibrant Christian Faith by James F. Reed for $10.00*
Free shipping anywhere in the U.S.A.
For more information, email 

[email protected]



*Any amount over $10.00 is tax deductible.