Christian Life Tools
with Jim Reed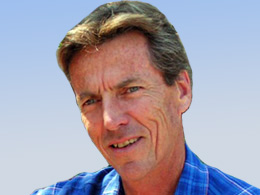 "A Prayer Still Being Answered Today" Ephesians 1:15-23
Monday, March 23, 2020
There are all kinds of prayers offered in this world. People have used prayer beads, prayer shawls, prayer rooms and prayer amulets. What if God himself gave us a prayer? How much power and how much reality would be in a prayer given to us by God? We have God's Word. Scripture is inspired by God with a purpose. The purpose is that we may know our identity in Christ and be able to live life filled with the power of God. There are so many challenges that we all face. The number one challenge begins in our own hearts. We have a fallen nature that will not leave us alone. We have a fallen world that seems, at times, to team up with the worst part of us to drag us down. God wants to build us up. God will have answered his own prayer in our lives.
Recent Broadcasts
Featured Offer from Christian Life Tools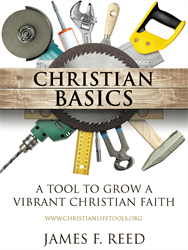 Christian Basics
Order the book Christian Basics: A Tool to Grow a Vibrant Christian Faith by James F. Reed for $10.00*
Free shipping anywhere in the U.S.A.
For more information, email 

[email protected]



*Any amount over $10.00 is tax deductible.