Christian Life Tools
with Jim Reed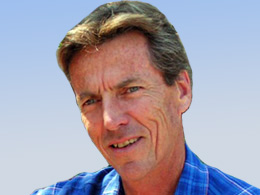 "Children of God, the Father" 1 John 3:1-3
Monday, July 8, 2019
There is a reality in this world called fatherhood. We humans didn't invent it. Fatherhood is a gift of God Almighty. In fact, God, the Father, sent God, the Son, just to so we could know and receive the miracle revelation of the Fatherhood of God. There is something about the strength and love that comes from this reality that God wants all people to know and understand. God most definitely has the father-driven desire to protect and to provide for all of humanity. Here is a little clue as to what God wants all people to be able to know and receive: "How great is the love the Father has lavished on us, that we should be called children of God" (1 John 3:1). Whenever we celebrate Father's Day, we can thank God for the gift of fatherhood that has touched all of our lives in a good way.
Recent Broadcasts
Featured Offer from Christian Life Tools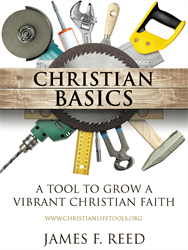 Christian Basics
Order the book Christian Basics: A Tool to Grow a Vibrant Christian Faith by James F. Reed for $10.00*
Free shipping anywhere in the U.S.A.
For more information, email 

[email protected]



*Any amount over $10.00 is tax deductible.