Christian Life Tools
with Jim Reed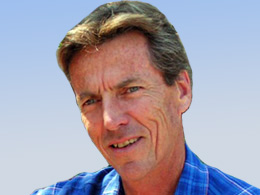 "Chosen, Sanctified and Sent" John 17:6-19
Monday, October 14, 2019
Last week we looked at the first part of Jesus' prayer in John 17.  We meditated on the glory of knowing God.  This knowledge of God comes through being rightly related to him through the work of Jesus Christ.  It is through Jesus that our relationship with God comes alive in us.  We may cry out, "Abba, Father." This week we will see how we, as believers, are taken out of the world – chosen.  We belong to the kingdom of God.  We no longer belong to this world.  We are also sanctified – set apart to God.  We belong to him.  We are his.  Lastly, we are then sent back into the world.  We are separated, sanctified and sent.  We are fully qualified to serve God where ever we are.  May the prayer of Jesus, in John 17, become a reality in all of our lives more and more every day.
Recent Broadcasts
Featured Offer from Christian Life Tools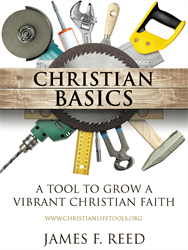 Christian Basics
Order the book Christian Basics: A Tool to Grow a Vibrant Christian Faith by James F. Reed for $10.00*
Free shipping anywhere in the U.S.A.
For more information, email 

[email protected]



*Any amount over $10.00 is tax deductible.