Christian Life Tools
with Jim Reed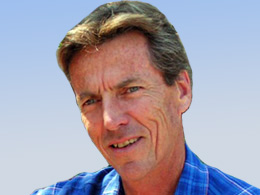 "Covenant Loyalty" Psalm 119:113-120
Monday, December 9, 2019
Psalm 119:113-120 rejoices in the concept of Covenant Loyalty. The meaning and power behind a covenant agreement was God's idea from the beginning of time. Adam and Eve lived under the protection of God's covenant promise in the second chapter of Genesis. So long as they obeyed God's covenant they would be blessed by God's presence and his protection. In the Gospel we have a New Covenant. The difference is that God's covenant through Jesus guarantees success that is not dependent on humanity. Jesus himself will see to it that this New Covenant will be kept through him. God sees those in his covenant as being hidden and protected in Christ. The obedience necessary to enter this New Covenant is that of saying, "Yes," bowing the knee and receiving God's gracious gift. Then, all believers learn to live out the path of Covenant Loyalty as described in Psalm 119:113-120.
Recent Broadcasts
Featured Offer from Christian Life Tools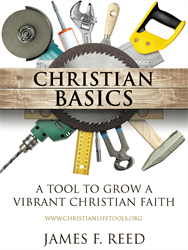 Christian Basics
Order the book Christian Basics: A Tool to Grow a Vibrant Christian Faith by James F. Reed for $10.00*
Free shipping anywhere in the U.S.A.
For more information, email 

[email protected]



*Any amount over $10.00 is tax deductible.