Christian Life Tools
with Jim Reed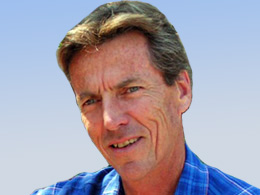 God's Salvation History Genesis 1, 2 & 3
Monday, August 3, 2020
There seems to be an unbroken pattern of trouble and turmoil in our world. Even in the United States of America there can be trouble. If we are willing to admit it, there can even be a pattern of trouble and turmoil deep in our own hearts. The first three chapters of Genesis will reveal, not only how our trouble and turmoil began, but it will also reveal the solution. And that solution is found today in Jesus Christ, our Savior. What does Jesus save us from? He saves us from the reality of sin. All may now receive a new inheritance. There was a reason that Jesus made this declaration to Nicodemus: "I tell you the truth, no one can see the kingdom of God unless he is born again" (John 3:3). God has provided a new inheritance that is still available to all who will bow and receive.
Recent Broadcasts
Featured Offer from Christian Life Tools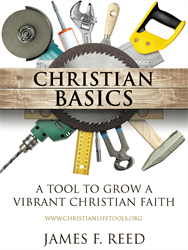 Christian Basics
Order the book Christian Basics: A Tool to Grow a Vibrant Christian Faith by James F. Reed for $10.00*
Free shipping anywhere in the U.S.A.
For more information, email 

[email protected]



*Any amount over $10.00 is tax deductible.