Christian Life Tools
with Jim Reed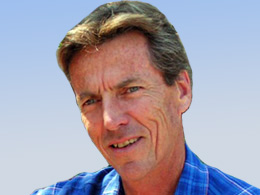 "God's Word Is Eternal" Psalm 119:89-96
Monday, May 13, 2019
Psalm 119 is a hymn to God's Word constructed in 22 stanzas. Each stanza is represented by one of the 22 letters in the Hebrew alphabet.  Each line in every stanza will begin with the same Hebrew letter assigned to it. This 12th stanza will carry us along the blessed path created by the many terms used for God's Word. We walk on God's path laid out for us by God's Laws, Promises, Statutes, Commands, Precepts and Decrees. The 12th stanza starts out with a bold proclamation regarding the Word of God: "Your Word, O LORD, is eternal." This proclamation should stop us right in our tracks, as well it should. God loves us and strongly desires to place us on the secure footing of HIS tracks. However, this world will try to lead us off track. God gave us his Word to keep us on HIS path.
Recent Broadcasts
Featured Offer from Christian Life Tools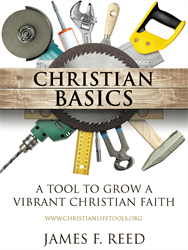 Christian Basics
Order the book Christian Basics: A Tool to Grow a Vibrant Christian Faith by James F. Reed for $10.00*
Free shipping anywhere in the U.S.A.
For more information, email 

[email protected]



*Any amount over $10.00 is tax deductible.