Christian Life Tools
with Jim Reed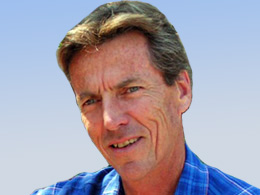 "Keep Watch" Matthew 7:15-23
Monday, April 1, 2019
It is an interesting thing to ponder that, Jesus, the Second Person of the Holy Trinity, would go through all the trouble to take on a body and enter this world. Jesus entered this world was to give the world a warning: "Watch out for false prophets. They come to you in sheep's clothing, but inwardly they are ferocious wolves" (Matthew 7:15). All we who have bowed and received Jesus as Savior will now know that he is also our Great Shepherd. We must keep watch. Every believer is a "watchman." A watchman would stand guard atop the walls of the city to warn of any trouble on the horizon. The city would be warned and the gates would be shut for the protection of everyone. We train ourselves to be able to discern truth from error. Our lives at stake. We are called to keep watch.
Recent Broadcasts
Featured Offer from Christian Life Tools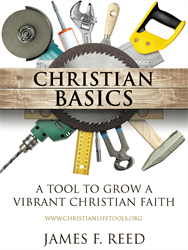 Christian Basics
Order the book Christian Basics: A Tool to Grow a Vibrant Christian Faith by James F. Reed for $10.00*
Free shipping anywhere in the U.S.A.
For more information, email 

[email protected]



*Any amount over $10.00 is tax deductible.