Christian Life Tools
with Jim Reed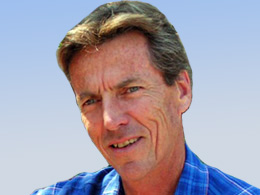 "The Boundaries of Freedom"
Monday, August 12, 2019
Freedom must have boundaries. There is no such thing as absolute freedom. God has placed his loving boundaries of freedom in our lives. These boundaries are called morality – right and wrong. Romans 2:15 even states that God has placed his moral boundaries in the heart of every human being. Let us pray that our nation will turn back to our National Motto for what it really means: In God We Trust. This can be true for our nation as well as for any individual. The more any person will humbly turn toward God's boundaries of freedom, the more free that person (or nation) will become. History has proved this – both nationally and personally. Jesus made this miraculous statement about freedom: "If the Son sets you free, you will be free indeed" (John 8:36). Please pray for this reality to spread across our land in a miracle revival from God Almighty.
Recent Broadcasts
Featured Offer from Christian Life Tools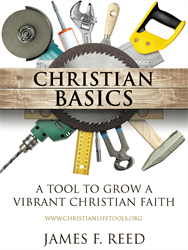 Christian Basics
Order the book Christian Basics: A Tool to Grow a Vibrant Christian Faith by James F. Reed for $10.00*
Free shipping anywhere in the U.S.A.
For more information, email 

[email protected]



*Any amount over $10.00 is tax deductible.