Christian Life Tools
with Jim Reed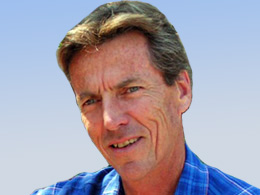 "The Gospel: Love and Justice in Christ" Romans 8:31-39
Monday, September 21, 2020
Sometimes placing truth in the form of a question is a good way to shake out answers. It's like shaking a lush fruit tree. The fruit will drop down as soon as the wind kicks up. God has the wind of the Spirit ready to shake us up. God has taken aim at the center of our hearts. Here is his question: "If God is for us, who can be against us?" (Romans 8:31) The power of God will shake the fruit out of our lives by the wind of the Spirit. The fruit that appears will then be used as an instrument to bring blessing to this lost and dying world. Only the gospel can look the problems of this world squarely in the face and then give the correct diagnosis. God has given both love and justice in Christ. The result is salvation.
Recent Broadcasts
Featured Offer from Christian Life Tools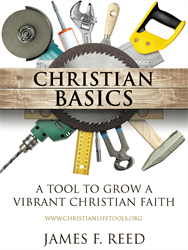 Christian Basics
Order the book Christian Basics: A Tool to Grow a Vibrant Christian Faith by James F. Reed for $10.00*
Free shipping anywhere in the U.S.A.
For more information, email 

[email protected]



*Any amount over $10.00 is tax deductible.