Christian Life Tools
with Jim Reed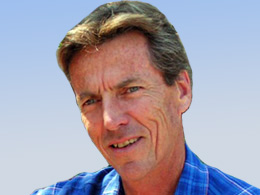 "The Gospel: The Living Mystery" Colossians 1:24-29
Monday, December 28, 2020
The gospel is a living mystery. The gospel is living because new life can spring up at any moment. The gospel is a mystery because this lost and dying world cannot understand it. However, the mystery comes alive the moment anyone receives Christ as Savior. This is the holy moment that Jesus died for. And this is the holy moment that we now pray will come alive in more and more people. The door is now open to all who will receive Jesus Christ as Savior. "God has chosen to make known among the Gentiles the glorious riches of this mystery, which is Christ in you, the hope of glory" (Colossians 1:27). In the middle of this lost and dying world God has opened up his promise that was kept hidden until the coming of Christ. Anyone may now receive God's living mystery which is his salvation in Christ.
Recent Broadcasts
Featured Offer from Christian Life Tools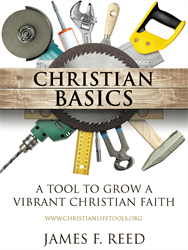 Christian Basics
Order the book Christian Basics: A Tool to Grow a Vibrant Christian Faith by James F. Reed for $10.00*
Free shipping anywhere in the U.S.A.
For more information, email 

[email protected]



*Any amount over $10.00 is tax deductible.