Christian Life Tools
with Jim Reed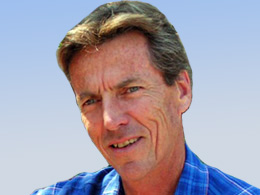 "The Gospel: The Living Power of the Cross" Colossians 2:13-15
Monday, January 18, 2021
The greatest problem facing this world is sin. It is sin that makes it so difficult for the world to accept the message of the cross. However, the moment a person accepts Christ as Savior, things change. 1 Corinthians 1:18 explains it this way: "The message of the cross is foolishness to those that are perishing, but to us who are being saved it is the power of God." This is where the good news (gospel) enters the scene. Once anyone accepts the message of the cross things change instantly. The Law of God that stands against all sin is satisfied by the sacrifice of Christ. Colossians 2:13 explains it this way: "When you were dead in your sins… God made you alive with Christ. He forgave us all our sins…" We can now live a new life in Christ. This is a miracle.
Recent Broadcasts
Featured Offer from Christian Life Tools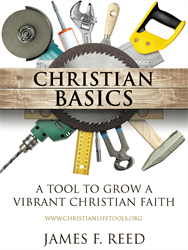 Christian Basics
Order the book Christian Basics: A Tool to Grow a Vibrant Christian Faith by James F. Reed for $10.00*
Free shipping anywhere in the U.S.A.
For more information, email 

[email protected]



*Any amount over $10.00 is tax deductible.