Christian Life Tools
with Jim Reed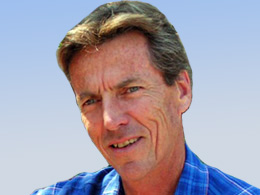 "The Gospel: The Living Power of the Cross" Colossians 3:13-15
Monday, July 15, 2019
The cross is a powerful symbol. We see crosses atop mountains and hills. We see crosses on war memorials and graves. We see crosses on churches everywhere in the world. Jesus came into this world to set his sights on one goal: the cross. In this cross there is a message. Once anyone accepts the message of the cross things change instantly. Colossians 2:13-15 explains it this way: "When you were dead in your sins. God made you alive with Christ. He forgave us all our sins…he nailed them to the cross." We can now live free from the penalty of sin and we can now live a new life in Christ. This is a miracle. Please pray for the Spirit of God to move across our land that more and more people will be moved to say "Yes" to this miracle of salvation that God has so graciously provided.
Recent Broadcasts
Featured Offer from Christian Life Tools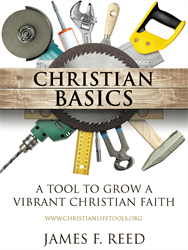 Christian Basics
Order the book Christian Basics: A Tool to Grow a Vibrant Christian Faith by James F. Reed for $10.00*
Free shipping anywhere in the U.S.A.
For more information, email 

[email protected]



*Any amount over $10.00 is tax deductible.