Christian Life Tools
with Jim Reed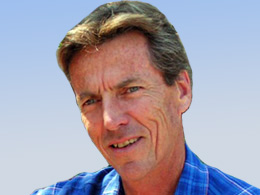 "The Gospel: The Living Reconciliation" Colossians 1:21-23
Monday, December 21, 2020
In the book of Colossians we find Paul bringing us into an awareness of our past before we had received the good news. "Once you were alienated from God and were enemies in your mind because of your evil behavior" (Colossians 1:21). Most of the world will not recognize the reality of God's point of view because the world's view is steadfastly locked-in on its own righteousness. Immediately, when a person receives the gospel, that view is reversed. That's good news. Paul explained it this way: "But now God has reconciled you by Christ's physical body through death to present you holy in his sight, without blemish and free from accusation" (Colossians 1:22). This offer of reconciliation is still alive for anyone in any situation on any place on the face of this earth. That's good news.
Recent Broadcasts
Featured Offer from Christian Life Tools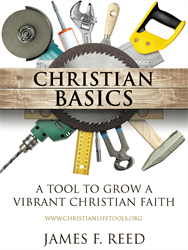 Christian Basics
Order the book Christian Basics: A Tool to Grow a Vibrant Christian Faith by James F. Reed for $10.00*
Free shipping anywhere in the U.S.A.
For more information, email 

[email protected]



*Any amount over $10.00 is tax deductible.