Christian Life Tools
with Jim Reed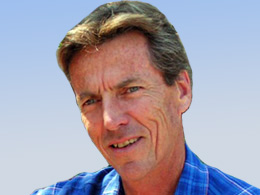 "The Gospel Truth" 1 Timothy 1:15-17
Monday, June 29, 2020
Paul wrote to Timothy letters that are often called "Pastoral Letters." Pastoral in that they were written to give specific guidance to those who work with others. In a way, all believers need such pastoral letters because we, too, work with others. And we want nothing more than to have those certain others come to the saving knowledge of Jesus Christ. Here is how Paul began his statement on the concept of trust. "Here is a trustworthy saying that deserves full acceptance: Christ Jesus came into the world to save sinners" (1 Timothy 1:15). This saying that is worthy of trust is so trustworthy that it is called "The Gospel." Such good news, if trusted, would revolutionize our world. Pray that more and more will trust in Christ and be recipients of the very reason Jesus entered our world. Pray for the miracle of salvation in the U.S.A.
Recent Broadcasts
Featured Offer from Christian Life Tools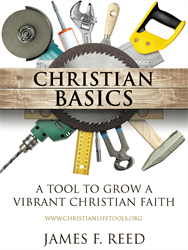 Christian Basics
Order the book Christian Basics: A Tool to Grow a Vibrant Christian Faith by James F. Reed for $10.00*
Free shipping anywhere in the U.S.A.
For more information, email 

[email protected]



*Any amount over $10.00 is tax deductible.