Christian Life Tools
with Jim Reed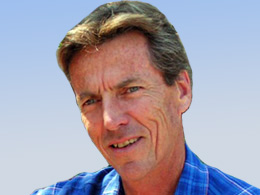 "The Narrow Way Matthew 7:13-14
Monday, November 4, 2019
Bigot is a term used to identify people who are intolerantly devoted to their own opinion. Jesus was very intolerant at times, but he was no bigot. His mission was to seek and to save the lost. No one would ever say that to give positive, protective instructions to those we love as being bigoted. Loving and responsible parents intolerantly place boundaries around their children because they want to love and protect them. God so loved the world that he sent Jesus, not only to bring protection, but to save the world. Jesus was very intolerant of anything except to The Truth: "Enter through the narrow gate. For wide is the gate and broad is the road that leads to destruction, and many enter through it. But small is the gate and narrow is the road that leads to life, and only a few find it" (Mt. 7:13-14).
Recent Broadcasts
Featured Offer from Christian Life Tools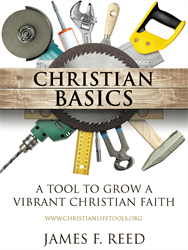 Christian Basics
Order the book Christian Basics: A Tool to Grow a Vibrant Christian Faith by James F. Reed for $10.00*
Free shipping anywhere in the U.S.A.
For more information, email 

[email protected]



*Any amount over $10.00 is tax deductible.