Christian Life Tools
with Jim Reed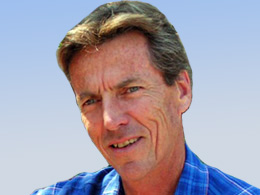 "The Strength of God with Us." Isaiah 40:27-31
Monday, July 20, 2020
Our relationship with God is a miracle. The miracle lies in the fact that God will place his Name on all who put their trust in him through Jesus Christ. That Name is "LORD." LORD is in all capital letters as a marker for God's Name: "I Am." This is Yahweh.  Only those who belong to God can have his Name. We belong to him and he belongs to us. This is God's miracle in Christ. Even after all our complaining and suffering, God will still speak to us to give us HIS strength in the midst of our suffering and complaining.  "Those who hope in the LORD will renew their strength. They will soar on wings like eagles; they will run and not grow weary,  they will walk and not be faint" (Isaiah 40:31). May we all be blessed by God's Name in our lives today.
Recent Broadcasts
Featured Offer from Christian Life Tools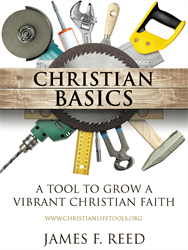 Christian Basics
Order the book Christian Basics: A Tool to Grow a Vibrant Christian Faith by James F. Reed for $10.00*
Free shipping anywhere in the U.S.A.
For more information, email 

[email protected]



*Any amount over $10.00 is tax deductible.