Christian Life Tools
with Jim Reed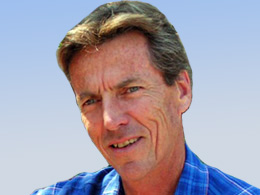 "Therefore, Because of the Gospel" Romans 12:1-2
Monday, June 10, 2019
What is the "therefore" of the gospel? And what is the "therefore" there for? The answer will reveal the heart of the gospel. The "therefore" is there because of what God has accomplished FOR us and IN us. Everyone in Christ should know what God has accomplished in them. A good way to refresh our memory and refresh the joy of our salvation is to read the first eight chapters of the book of Romans. The grand difference in the gospel is that Jesus came to accomplish what is impossible for humanity to accomplish. And that is, to bring salvation. We are removed from this world and included in the lineage of Christ. We become sons and daughters of God. The miracle of salvation is the greatest miracle on earth right now. Therefore, let's grasp this blessing and do all we can to bring others along with us.
Recent Broadcasts
Featured Offer from Christian Life Tools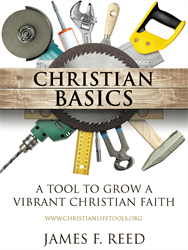 Christian Basics
Order the book Christian Basics: A Tool to Grow a Vibrant Christian Faith by James F. Reed for $10.00*
Free shipping anywhere in the U.S.A.
For more information, email 

[email protected]



*Any amount over $10.00 is tax deductible.