Christian Life Tools
with Jim Reed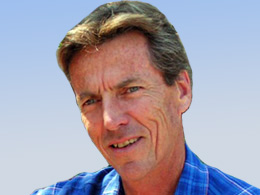 "Walk with God" Ephesians 5:1-7
Monday, April 8, 2019
We are blessed to be able to hold in our hands a letter written to us under the inspiration of the Holy Spirit.  In this letter we are given the exhortation to walk worthy of the calling we have received.  What calling might THAT be?  Our calling is charted out for us in supernatural revelation in the first three chapters of Ephesians. We are called to walk with God in this world.  Just as a child might walk hand-in-hand in the strong grip of a loving father, we are to walk the same way.  Our connection should be so child-like that our lives will slowly begin to reflect the image of God.  We will then begin to understand this supernatural exhortation: "Be imitators of God, therefore, as dearly loved children" (Ephesians 5:1).
Recent Broadcasts
Featured Offer from Christian Life Tools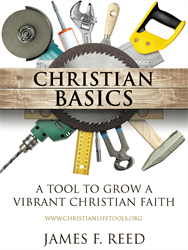 Christian Basics
Order the book Christian Basics: A Tool to Grow a Vibrant Christian Faith by James F. Reed for $10.00*
Free shipping anywhere in the U.S.A.
For more information, email 

[email protected]



*Any amount over $10.00 is tax deductible.