Connect
with Skip Heitzig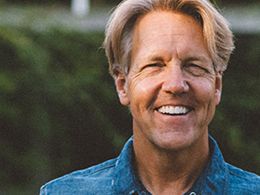 What Is Heaven Like? Part 1
Monday, March 30, 2020
Skip continues his series What's Next? There are many preconceived ideas about what heaven is like: we might picture ourselves sitting on a fluffy cloud playing a harp, relaxing on a porch, or playing golf. Skip shows you that's not the case as he begins the message "What Is Heaven Like?"
Recent Broadcasts
Featured Offer from Connect
The Harvest Handbook of Bible Lands
Discover the lands, peoples, and events of biblical history with The Harvest Handbook of Bible Lands: A Panoramic Survey of the History, Geography and Culture of the Scriptures from archaeologist Stephen Collins and Bible scholar Joseph M. Holden. Their research from decades in the field will increase your knowledge and understanding of the Bible.