Countdown 2 Eternity
with James Kaddis and Monkey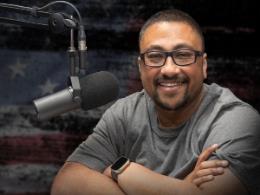 The Bible Warned Us, but America Doesn't Seem to Care!
Wednesday, December 6, 2023
This week on Countdown 2 Eternity pastor James Kaddis and Monkey will discuss a serious problem that is on the horizon that very few seem to regard or understand. The President of the United States recently doubled down on his condemnation of Hamas, while at the same time expressing support for a two-state solution involving people who are equally committed to the destruction of the Jewish State. Messing around with Israel doesn't make this better, it makes it worse. 
Recent Broadcasts
Featured Offer from Countdown 2 Eternity