Creation Moments
with Paul Taylor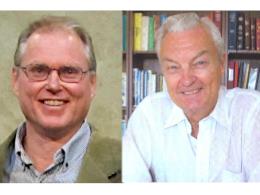 Can We Renew Energy?
Monday, April 26, 2021
Genesis 1:28 "And God blessed them, and God said unto them, Be fruitful, and multiply, and replenish the earth, and subdue it: and have dominion over the fish of the sea, and over the fowl of the air, and over every living thing that moveth upon the earth."
Recent Broadcasts
Featured Offer from Creation Moments
Letting God Create Your Day-Vol 7
If you enjoy listening to the Creation Moments radio program, you'll love our newest collection of scripts, arranged with Scripture references and prayers for devotional use. A great resource for Sunday school lessons, family devotions and for sharing with your children and grandchildren.