Creation Moments
with Ian T. Taylor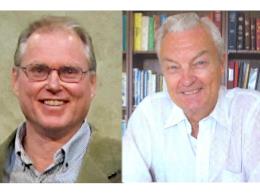 Does Time Work Miracles?
Friday, September 29, 2023
Isaiah 44:8 "Do not fear, nor be afraid; have I not told you from that time, and declared it? You are My witnesses. Is there a God besides Me? Indeed there is no other Rock; I know not one."
Recent Broadcasts
Featured Offer from Creation Moments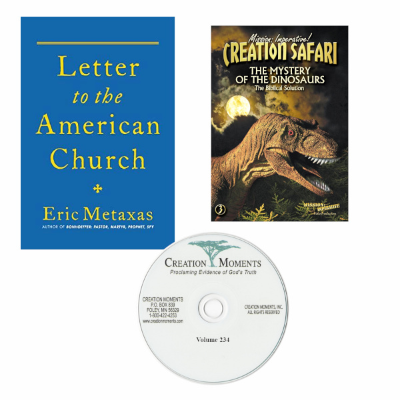 September 2023 Donation
For a donation of $60.00 we will send you Letter to the American Church by bestselling author Eric Metaxas and the newly revised The Mystery of the Dinosaurs DVD, updated with valuable information that can convince even the most hardened skeptics of the truth of creation science! In Letter to the American Church, a thought-provoking 139-page hardcover, Metaxas tackles one of the most vexing questions of our day: Why did so many Christians in Nazi Germany remain silent in the face of such great evil … and why are so many American churches doing the same thing today? The Mystery of the Dinosaurs, an hour-long DVD has been expanded with the latest evidence that dinosaurs and humans lived at the same time, just as the Bible teaches!  Plus we will also send our latest CD filled with 30 recent Creation Moments programs. Please click the "Donate Now" button to to make your donation of $60.00 or more online and receive all three resources.