Creation Moments
with Paul Taylor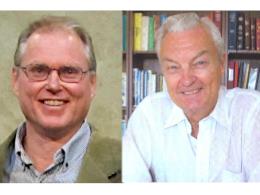 Earth Is Not Alone?
Friday, January 22, 2021
Genesis 1:1-2 "In the beginning God created the heaven and the earth. And the earth was without form, and void; and darkness was upon the face of the deep. And the Spirit of God moved upon the face of the waters."
Recent Broadcasts
Featured Offer from Creation Moments
Letting God Create Your Day-Vol 7
If you enjoy listening to the Creation Moments radio program, you'll love our newest collection of scripts, arranged with Scripture references and prayers for devotional use. A great resource for Sunday school lessons, family devotions and for sharing with your children and grandchildren.