The Future of America
with Nena Arias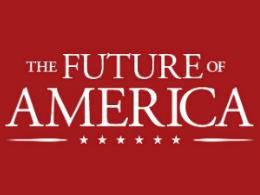 Fervency in Prayer to Squelch Post Election Violence Part 1
Monday, October 26, 2020
In this program we are going to analyze this reality and if a possible civil war could be in the making. If so, what are God's people to do? Our topic today tells us where we can begin. The escalation of unrest has been brewing in the nation for quite some time. In regard to squelching violence, we must combat it the proper way. Disputes arise among humans but there is a proper way to deal with them and it is not dumping more fuel on the fire.
Recent Broadcasts
Featured Offer from The Future of America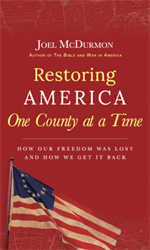 Restoring America: One County At A Time
"I want to see America free again! So, what do I do?"
This is an often asked but rarely answered question, that is, until now...
The answers to that question are in this book. Restoring America One County at a Time is an action manual for anyone concerned about liberty. But it's much more than just an action manual. It boldly represents the type of iconoclastic history lessons, biblical studies, moral challenges, unpopular truths and reformational remedies a restored Christian republic will require. This is a training manual designed to empower your whole education and worldview.