The Future of America
with Nena Arias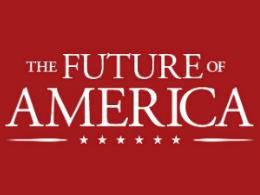 Frankenstein's Society
Friday, January 24, 2020
Without going too far into history, it is sufficient to be reminded of the most destructive century in the history of the world, namely, the 20th century. Frankenstein's monster makes its appearance in the different scenarios of social life. The ideas of socialist-centered planning believe that man is all there is in this world and in the universe. Therefore, the universe revolves around man and with the help of the leadership and political control of the Victor Frankensteins of the world they can fundamentally transform society and fulfill people's expectations of the change they have been waiting for.
Recent Broadcasts
Featured Offer from The Future of America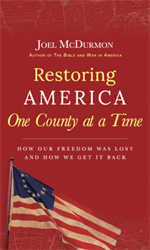 Restoring America: One County At A Time
"I want to see America free again! So, what do I do?"
This is an often asked but rarely answered question, that is, until now...
The answers to that question are in this book. Restoring America One County at a Time is an action manual for anyone concerned about liberty. But it's much more than just an action manual. It boldly represents the type of iconoclastic history lessons, biblical studies, moral challenges, unpopular truths and reformational remedies a restored Christian republic will require. This is a training manual designed to empower your whole education and worldview.