The Future of America
with Nena Arias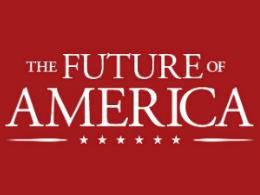 Pilgrims and Puritans in America Part 1
Friday, November 27, 2020
To understand the origin and design of America, we must go back in history to the 1500s. The early colonists came to this land for many reasons. But there is no doubt about the main purpose of the Pilgrims and Puritans for coming to America was to practice religious freedom. In the grand scheme of things in God's plan of redemption for the human race; God has always required people to develop his master plan for the world.
Recent Broadcasts
Featured Offer from The Future of America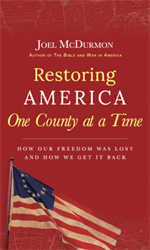 Restoring America: One County At A Time
"I want to see America free again! So, what do I do?"
This is an often asked but rarely answered question, that is, until now...
The answers to that question are in this book. Restoring America One County at a Time is an action manual for anyone concerned about liberty. But it's much more than just an action manual. It boldly represents the type of iconoclastic history lessons, biblical studies, moral challenges, unpopular truths and reformational remedies a restored Christian republic will require. This is a training manual designed to empower your whole education and worldview.