The Future of America
with Nena Arias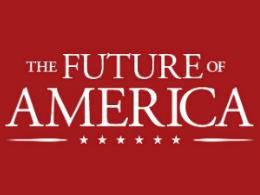 The Black Agenda Against Christianity Part 2
Thursday, May 16, 2019
It is high time for God's true people to stop hiding and shaking with intimidation within the four walls of their churches and come out fighting wielding the Sword of the Spirit to defeat darkness with God's knowledge and the weapons of our warfare which are not carnal but mighty to the pulling down of strongholds to claim the victory the rightfully belongs to our heavenly Father and his children. When people fight against biblical values, like the radical anti-Christian liberals are, they are on a direct collision course with God.
Recent Broadcasts
Featured Offer from The Future of America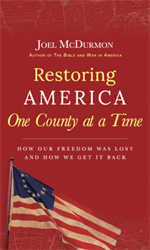 Restoring America: One County At A Time
"I want to see America free again! So, what do I do?"
This is an often asked but rarely answered question, that is, until now...
The answers to that question are in this book. Restoring America One County at a Time is an action manual for anyone concerned about liberty. But it's much more than just an action manual. It boldly represents the type of iconoclastic history lessons, biblical studies, moral challenges, unpopular truths and reformational remedies a restored Christian republic will require. This is a training manual designed to empower your whole education and worldview.