The Future of America
with Nena Arias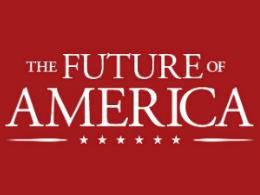 The Church is Losing by Default Part 3
Monday, July 6, 2020
"You are the light of the world. A city set on a hill cannot be hidden. Nor do people light a lamp and put it under a basket, but on a stand, and it gives light to all in the house" (Matthew 5:14-16). As "light" we are to illuminate and make visible the goodness of God but also expose sin. Can you imagine the important commission we have in this world? The condition of the world reflects the state of the believers in Christ and the deficiency that is due to their non-compliance with the commission we have been given. We are losing by default! Let us rise above the fray to show the way back to healing, restoration, and true purpose of life.
Recent Broadcasts
Featured Offer from The Future of America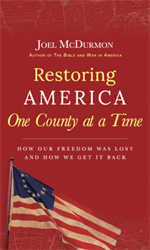 Restoring America: One County At A Time
"I want to see America free again! So, what do I do?"
This is an often asked but rarely answered question, that is, until now...
The answers to that question are in this book. Restoring America One County at a Time is an action manual for anyone concerned about liberty. But it's much more than just an action manual. It boldly represents the type of iconoclastic history lessons, biblical studies, moral challenges, unpopular truths and reformational remedies a restored Christian republic will require. This is a training manual designed to empower your whole education and worldview.