The Future of America
with Nena Arias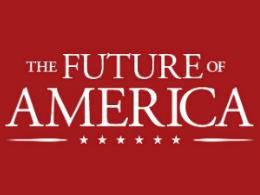 The Real Reason Lawlessness Has Been Unleashed in America Part 1
Wednesday, June 3, 2020
What is the real reason that this chaos has been set in motion in America? The Constitution give its citizens the right to "peaceably assemble" even if it is to protest against the government and the civic authorities but it must be done peaceably and in order. Committing injustice to protest injustice serves absolutely no good purpose. That behavior will never bring peace and will only promote the escalation of violence and dire long-lasting consequences.
Recent Broadcasts
Featured Offer from The Future of America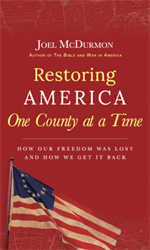 Restoring America: One County At A Time
"I want to see America free again! So, what do I do?"
This is an often asked but rarely answered question, that is, until now...
The answers to that question are in this book. Restoring America One County at a Time is an action manual for anyone concerned about liberty. But it's much more than just an action manual. It boldly represents the type of iconoclastic history lessons, biblical studies, moral challenges, unpopular truths and reformational remedies a restored Christian republic will require. This is a training manual designed to empower your whole education and worldview.