Cynthia Garrett's Girl Club
with Cynthia Garrett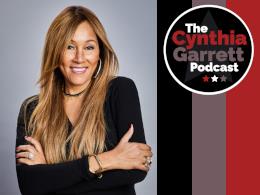 Are You Thankful For What You Have?
Monday, November 21, 2022
Do you know the power gratitude can play in your life? Being thankful for what you have is huge! Join Cynthia Garrett, Nova Page and Christina Boudreau as they unpack this one, sharing from their own personal journeys.Do you want to know your TRUE IDENTITY? Get your FREE list of IDENTITY AFFIRMATIONS https://mailchi.mp/cynthiagarrett/identityaffirmationsGIRL CLUB is Real Girls having Real Talk about Real Issues and applying their very Real Faith! Join Cynthia Garrett, Christina Reynolds, Nova Page and Christina Boudreau LIVE Every Monday at 9am PST / 11am CST / 12noon EST / 5pm UK / 6pm SA. Find out more about the ladies - https://www.cynthiagarrett.org/girlclub'GIRL CLUB' MUGS NOW AVAILABLE - including The BREAKTHROUGH ASSASSIN Mug! VISIT CGM'S STORE TODAY: https://my-store-bc8adb-2.creator-spring.com/Buy CGM a Coffee and Support Our Work! https://www.buymeacoffee.com/cgministriesIf you would like to support CGM with a one-time or recurring gift you can do that here: https://www.cynthiagarrett.org/partnerTo support this ministry financially, visit: https://www.lightsource.com/donate/1546/29
Recent Broadcasts
Featured Offer from Cynthia Garrett's Girl Club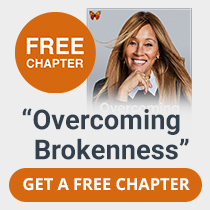 "Overcoming Brokenness", a FREE chapter download from Cynthia Garrett
Overcoming Brokenness is taken from Cynthia Garrett's book "Prodigal Daughter", which features Cynthia's testimony. This is a candid, real, raw and challenging look at a Journey Home To Your Identity. TV personality and Evangelist, Cynthia Garrett, shares an incredible red carpeted, celebrity filled, journey through her life, while teaching lessons that only experiences applied to the Word Of God can teach. Cynthia deals with the luring appeal of the media, the shattering of divorce, the shame of sexual abuse, the anger of rape, the fear in battling cancer, the challenges of single motherhood, the war for self-esteem, the confusion of fame, and the healing found in confronting brokenness head on. Cynthia Garrett leads you on a very personal and powerful journey to finally finding, owning, and living victoriously in your authentic identity.