Cynthia Garrett's Girl Club
with Cynthia Garrett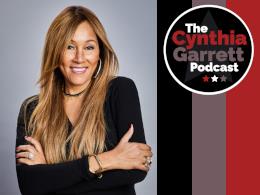 Homeschooling. Is It Time To Take Control And Educate Your Own Kid?
Wednesday, September 13, 2023
Homeschooling is becoming a bigger and bigger conversation in today's culture. Have you considered it? Would you like to do it but aren't really sure what that would look like? Are you at the start of your homeschooling journey and are just figuring the whole thing out? Cynthia Garrett, Nova Page and Christina Reynolds can relate! Join the ladies for a powerful, inspiring conversation about all things homeschooling.Do you want to know your TRUE IDENTITY? Get your FREE list of IDENTITY AFFIRMATIONS https://mailchi.mp/cynthiagarrett/identityaffirmationsTake THE IDENTITY CHALLENGE: https://mailchi.mp/cynthiagarrett/identitychallengeWE WANT TO HEAR FROM YOU - send us your video thoughts on how THE IDENTITY CHALLENGE impacts you - [email protected] CLUB is Real Girls having Real Talk about Real Issues and applying their very Real Faith! Join Cynthia Garrett, Christina Reynolds, Nova Page and Christina Boudreau LIVE Every Monday at 9am PST / 11am CST / 12noon EST / 5pm UK / 6pm SA. Find out more about the ladies - https://www.cynthiagarrett.org/girlclub'GIRL CLUB' MUGS NOW AVAILABLE - including The BREAKTHROUGH ASSASSIN Mug! VISIT CGM'S STORE TODAY: https://my-store-bc8adb-2.creator-spring.com/Watch THE LONDON SESSIONS w/ CYNTHIA GARRETT - https://thelondonsessionswithcynthiagarrett.vhx.tv/Buy CGM a Coffee and Support Our Work! https://www.buymeacoffee.com/cgministriesIf you would like to support CGM with a one-time or recurring gift you can do that here: https://www.cynthiagarrett.org/partnerTo support this ministry financially, visit: https://www.lightsource.com/donate/1546/29
Recent Broadcasts
Featured Offer from Cynthia Garrett's Girl Club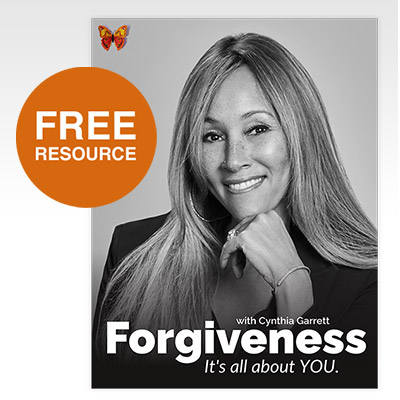 FORGIVENESS, It's All About You - Free Resource
"Forgive them" you hear. "But why?" you ask, "They were wrong! They don't deserve my forgiveness." But what if forgiveness isn't about them. What if it's all about YOU. And your FREEDOM! Learn more from Cynthia Garrett.