Cynthia Garrett's Girl Club
with Cynthia Garrett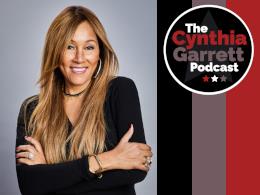 Why Don't The Jews Possess The Land God Promised Them? And What Faith Lesson Is There In It FOR YOU?
Wednesday, November 22, 2023
Is the Israel/Palestine war a strong indicator that Daniel's 70th week will be beginning soon? What is Daniel's 70th week in the Bible? Is what we are seeing the lead up to Daniel's 70th week in which two out of every three Jews will be killed rather than just the one in three that we saw in the Second World War? Why don't the Jews yet possess the full land that God has given them? Is it because of rejecting Jesus? Bible Scholar Roger Charles joins Cynthia Garrett and Nova Page to answer these detailed viewer questions about the Israel / Palestine conflict and End Times Prophecy...the resulting conversation is a deep revelation about God's promises, life's challenges and FAITH in all of our lives.Do you want to know your TRUE IDENTITY? Get your FREE list of IDENTITY AFFIRMATIONS https://mailchi.mp/cynthiagarrett/identityaffirmationsTake THE IDENTITY CHALLENGE: https://mailchi.mp/cynthiagarrett/identitychallengeWE WANT TO HEAR FROM YOU - send us your video thoughts on how THE IDENTITY CHALLENGE impacts you - [email protected] CLUB is Real Girls having Real Talk about Real Issues and applying their very Real Faith! Join Cynthia Garrett, Christina Reynolds, Nova Page and Christina Boudreau LIVE Every Monday at 9am PST / 11am CST / 12noon EST / 5pm UK / 6pm SA. Find out more about the ladies - https://www.cynthiagarrett.org/girlclub'GIRL CLUB' MUGS NOW AVAILABLE - including The BREAKTHROUGH ASSASSIN Mug! VISIT CGM'S STORE TODAY: https://my-store-bc8adb-2.creator-spring.com/Watch THE LONDON SESSIONS w/ CYNTHIA GARRETT - https://thelondonsessionswithcynthiagarrett.vhx.tv/Buy CGM a Coffee and Support Our Work! https://www.buymeacoffee.com/cgministriesIf you would like to support CGM with a one-time or recurring gift you can do that here: https://www.cynthiagarrett.org/partnerTo support this ministry financially, visit: https://www.lightsource.com/donate/1546/29
Recent Broadcasts
Featured Offer from Cynthia Garrett's Girl Club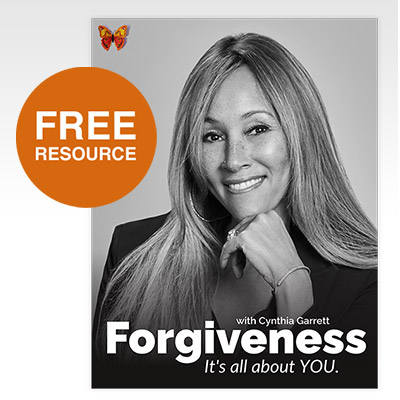 FORGIVENESS, It's All About You - Free Resource
"Forgive them" you hear. "But why?" you ask, "They were wrong! They don't deserve my forgiveness." But what if forgiveness isn't about them. What if it's all about YOU. And your FREEDOM! Learn more from Cynthia Garrett.