Daily Hope
with Pastor Rick Warren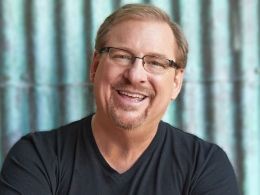 Developing Self Control - Part Two
Friday, June 22, 2018
Anger confounds many people in our world today. We simply don't know how to handle our anger like we have in the past. Join Pastor Rick as he teaches how the Bible has answers for handling our anger. We all get angry from time to time. But just because we get angry doesn't automatically mean we're sinning. Join Pastor Rick for this broadcast that looks at how to have more self-control so that your anger won't turn into sin.
Recent Broadcasts
Featured Offer from Daily Hope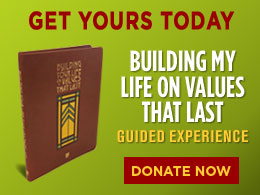 Building My Life on Values That Last Guided Experience Book
$25,000 Matching Grant DOUBLES your gift!In a world where what's true and right seems to shift every day, it's no wonder many people lead confused, unsatisfied lives.That's why Pastor Rick Warren put together a new resource called Building My Life on Values That Last. Which we want to send you to thank you for your gift below.And for a limited time, a $25,000 Matching Grant will DOUBLE your gift to help even more people experience a joy-filled life through the hope found in Jesus!So please give generously today – and get your copy of this vegan, leather-bound, full-color, beautifully illustrated guided study.