Daily Hope
with Pastor Rick Warren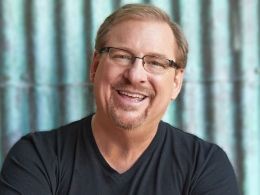 Heaven: God's Eternal Goodness to You - Part Two
Friday, March 22, 2019
Psalm 23 says the ultimate expression of God's goodness is eternal. That means we don't have to fear death, because death is not the end. It's simply a transition to an incredible, unbelievable heaven. Heaven is God's home. He gets to choose who enters it. God invites everyone to heaven, but not everybody is willing to meet the condition. What's the condition? That you accept God's grace and forgiveness through Jesus, and realize you can never get to heaven on your own power.
Recent Broadcasts
Featured Offer from Daily Hope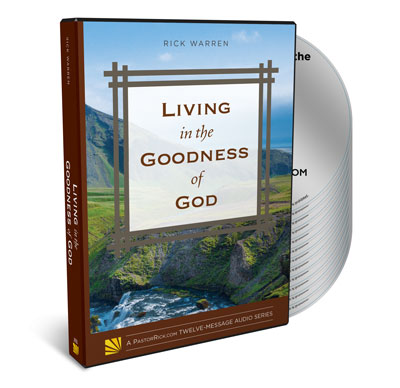 Living in the Goodness of God Complete Audio Series
Find the rest and hope you need by trusting God's goodness! How can you learn to have God's favor on your life? You trust in him and in his Word, which confirms it over and over. "The Lord is always good. He is always loving and kind, and his faithfulness goes on and on to each succeeding generation." – Psalm 100:5 (TLB) That's why we created the Living in the Goodness of God complete audio series. In this 12-message series based on the 23rd Psalm, you'll hear Pastor Rick share how God's goodness and favor toward us aren't based on our performance, but instead on what Jesus already did for us.