Pastor Rick's Daily Hope
with Pastor Rick Warren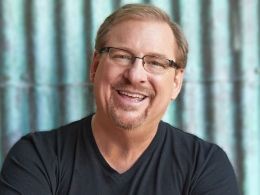 How to Live a Joy Filled Life - Part One
Friday, September 6, 2019
Your deepest needs can only be met through Jesus Christ. Join Pastor Rick as he walks through God's provision for you—from God's constant presence to his purpose for your life to his preparation for a place for you in heaven. Be renewed by God's promises to give you hope and a future! As Christians, our lives can be filled with joy because God is the "source of all [our] joy" (Psalm 43:4 NLT). We can be joyful because God is on our side and is always working in us for our good. In this message, Pastor Rick walks through the six keys to joyful living. A joy-filled person has more creativity, energy, and productivity. But to become that kind of person, you must learn to forgive the past, trust God for the future, and understand God's purpose for your life. "Give yourselves completely to God . . . to be tools in the hands of God, to be used for his good purposes" (Romans 6:13 TLB).
Recent Broadcasts
Featured Offer from Pastor Rick's Daily Hope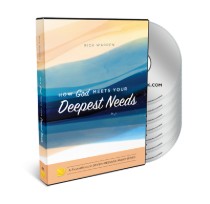 How God Meets Your Deepest Needs Complete Audio Series
Discover God's plan to care for your needs! You'll never encounter a need that God can't meet — and that's a promise! Today, we want to fill your heart with hope by exploring that promise. That's why we'd love to send you a complete audio set of Pastor Rick's 7-message series, How God Meets Your Deepest Needs. This series teaches you about God's perfect character and examines how he meets your most urgent needs.