Pastor Rick's Daily Hope
with Pastor Rick Warren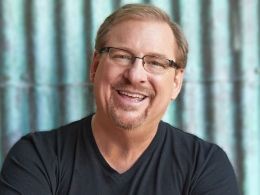 Living By Grace - Part One
Thursday, May 16, 2019
There are essential things in life that you can exist without but you can't really live without. In this series, Pastor Rick shares the power you need to live on, the principles you need to live by, and the purpose you need to live for so that you are truly living and not just existing. The Bible says in Romans 6:23, "The wages of sin is death, but the free gift of God is eternal life through Christ Jesus our Lord" (NLT). In this message series, Pastor Rick walks through the ways grace is good news for anyone who believes in Jesus Christ. No matter who you are and no matter what you've done, God loves you, and he wants to shower his grace on you. In this broadcast, Pastor Rick explains why you need to understand grace and who can accept God's promise of faith.
Recent Broadcasts
Featured Offer from Pastor Rick's Daily Hope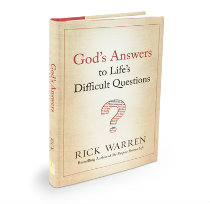 God's Answers to Life's Difficult Questions Hardback Book
Everyone faces hard decisions in life. And when we do, there's only one place to discover God's answers. You'll never find them if you're looking in the wrong place. Pastor Rick Warren wants to show you how the Bible answers 12 of life's toughest questions in his book, God's Answers to Life's Difficult Questions.