Pastor Rick's Daily Hope
with Pastor Rick Warren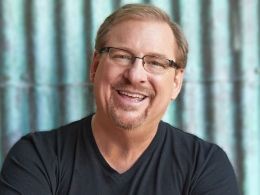 There is Nothing More For You To Do - Part Two
Tuesday, April 7, 2020
Jesus paid for your sins when he died on the cross, and by resurrecting Jesus, God proved he can resurrect you, too. Join Pastor Rick as he explains how everything's already been done. Your past has been forgiven, and your place has been secured in heaven—and that's a reason to have hope.  In this broadcast, Pastor Rick continues to teach how richly tetelestai reflects the work of Jesus. The word means the job is completed, justice has been served, the debt has been fully paid, the picture is finished, the sacrifice has been made. There is nothing more for you to do!
Recent Broadcasts
Featured Offer from Pastor Rick's Daily Hope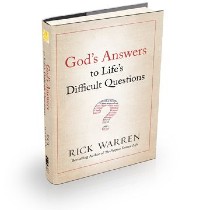 God's Answers to Life's Difficult Questions Hardback Book
Get God's answers to life's tough questions! Everyone faces hard decisions in life. And when you do, there's only one place to discover God's answers . . . in his Word. Pastor Rick Warren walks you through how the Bible answers 12 of life's toughest questions in his book, God's Answers to Life's Difficult Questions.