Pastor Rick's Daily Hope
with Pastor Rick Warren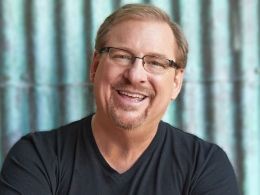 Using The Bible To Make Decisions - Part One
Thursday, May 23, 2019
There are essential things in life that you can exist without but you can't really live without. In this series, Pastor Rick shares the power you need to live on, the principles you need to live by, and the purpose you need to live for so that you are truly living and not just existing. Every day you're faced with hundreds of choices. Do you want to want to know how to make the best decisions? Join Pastor Rick for this message series as he gives practical, biblical advice that will help you make decisions that move you and others forward in faith. You have to decide what's going to be your ultimate authority in life. Are you going to base your decisions on what God says or what other people say? In this broadcast, Pastor Rick teaches why you need to make sure your decisions agree with God's Word.
Recent Broadcasts
Featured Offer from Pastor Rick's Daily Hope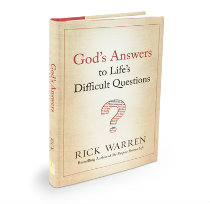 God's Answers to Life's Difficult Questions Hardback Book
Everyone faces hard decisions in life. And when we do, there's only one place to discover God's answers. You'll never find them if you're looking in the wrong place. Pastor Rick Warren wants to show you how the Bible answers 12 of life's toughest questions in his book, God's Answers to Life's Difficult Questions.